Continuing education
In 2023, the FAI-AR proposes courses based on the needs of the professional sector of the arts in public space and built with experts or artists, often in partnership with other cultural or training structures.
Assuming its role as a national training centre, FAI-AR develops a range of continuing education courses on the specificities of public space. These courses are aimed at artists and technicians who wish to consolidate their skills and learn new artistic, methodological or technical tools. They are built with professional experts and artists, in partnership with professional structures.
All courses are taught in French
The FAI-AR received its Qualiopi certification in June 2021.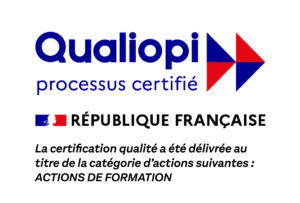 Next courses
See all previous courses
Registration
The registration process is as follows :
prior interview with the educational team to assess the relevance of the choice of training
pre-registration on each page dedicated to the courses by clicking on "I register"
sending a CV (which is done by filling in the form)
Final registration is confirmed when:
the pedagogical team has confirmed your participation by email,
the agreement to cover the costs has been communicated to the FAI-AR (except self-financing)
you have transmitted to the FAI-AR the signed training estimate.
Financing
After receiving your pre-registration, FAI-AR will send you a training estimate.
In order to be eligible for reimbursement of educational costs :
check your funding options,
collect the required documents from the FAI-AR,
prepare and submit your application, taking care to respect the deadlines.
The profiles of our trainees
In 2022, on average, there were 16 applications for each course.
98% of the trainees in FAI-AR's continuing education courses defined themselves as artists
78% of the participants obtained financing from the AFDAS, 12% obtained financing from the employment centre or their company.
Women represent 62% of the participants
Their feedback
« The trainers were very attentive, reassuring and immediately gave the group confidence » Isabelle, 2022
« I would like to highlight the friendliness of the teaching and administrative team. The plurality of speakers of great quality and experience [and a] rare attention in the accompaniment. »
Lucas, 2020
« A team of caring and welcoming staff. »
Anthony, 2019